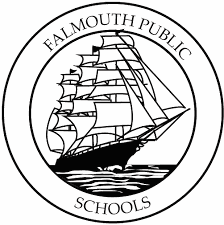 Despite significant absences and many students learning remotely, data show the pandemic has had no detrimental impact overall on Falmouth Elementary students' learning. Data was collected from students in Grades 1-4 in Fall 2019, Fall 2020, and Spring 2021.
Remote and in-person students were included together in the data.
MCAS scores were also used to assess how students fared from the pandemic in the applicable grade levels, comparing test scores from Spring 2019 to Spring 2021.
"This past year was characterized by many headlines as a lost year. However, our data does not match that characterization," Assistant Superintendent Sonia Tellier said during her presentation introduction to the School Committee on September 28.
K-4 math instructional coach Robin Bowerman and Stacey Strong, alongside elementary literacy manager Erin Custadio and early learning coach Jamie Rapoza, presented their data for mathematics and literacy to the committee during the meeting.
In regards to mathematics, Ms. Bowman said, "Data shows that there was no detrimental impact overall from the interruption to in-person learning. The mobilization of technology and the strategies to support remote learning in the first months of the pandemic were successful."
Universal math screenings showed an improvement of 1 percent from Fall 2019 to Fall 2021.
Comparing MCAS math scores for Falmouth students Grades 3 and 4 to the state, Ms. Bowerman said, "We can see that Falmouth is widening its margin of positive performance."
MCAS literacy scores for Grades 3 -4 in Falmouth also showed students are outperforming the state in terms of the percentage of students who are meeting and exceeding expectations, Ms. Custadio said.
Kindergarten students were also assessed on Letter Naming Fluency.
This data average has declined from previous years with 36 percent of kindergarteners testing well below average in Spring 2021 compared to 6 percent in 2019, Ms. Rapoza said.
Additional data for Nonsense Word Fluency or decoding unfamiliar words was not as concerning as no students fell into the well below average category, Ms. Rapoza said.
However, 50 percent of students fell into the below-average range for NWF.
"What this kind of tells us is students are really lacking their automaticity in their letter naming. They know these skills but they don't have them at the rate we like to see them have them," Ms. Rapoza said.
"We need them to be able to do it at a higher rate of automaticity so they have them committed to memory and things move a little bit faster and that we'll see an improvement in all areas of reading from phonics to fluency," Ms. Rapoza continued.
Kindergarten students' decline in aspects of literacy was attributed to the lack of cooperative learning, direct instruction opportunities, and in-person instruction during the pandemic.
"Because of COVID regulations we weren't able to participate in those types of activities, so they did not have the follow-up experience and the cooperative experiences they normally would have, that piece was missing," Mr. Rapoza said.
Staggered pickups and drop-offs for kindergartners were also a factor since shortened school days minimized time within the classroom, Ms. Rapoza said.